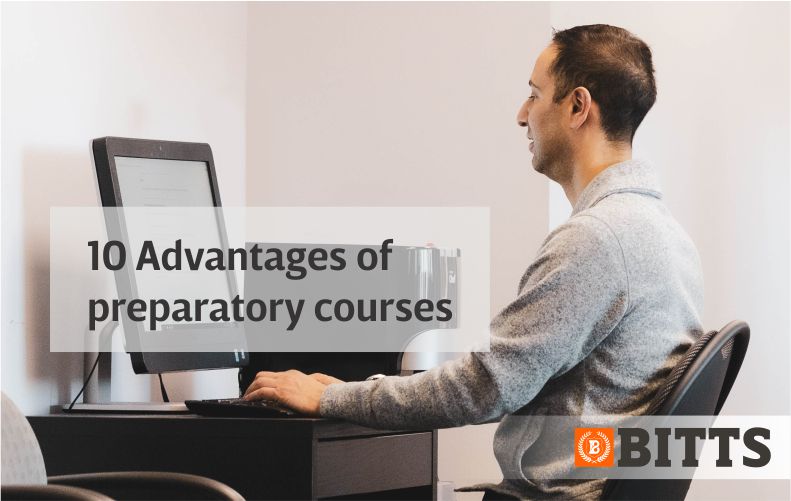 10 Advantages of Preparatory courses
The Advantages that make BITTS International Career College your best choice for taking IELTS and CELPIP preparatory courses are:
Preparatory courses boost your confidence: Preparatory courses not only make you more confident about taking your international language test but prevent you from wasting a lot of money and resources that can dry your pockets in a brief period.
The probability of getting your score is higher: When you get prepared and know what your weaknesses and strengths are, you can work and focus better in those areas where you need reinforcement.
Prevent you from making mistakes: There is a phrase that goes like this: "Mistakes are paid with money or waste of time," and those resources are extremely limited, especially these days when people are struggling to make both ends meet all around the world.
Improve test time management: Both these tests are time limited and you need to know when you can move forward fast and efficiently to administer your time effectively. By assessing your performance our instructors will follow up and even inform you when you can take a break
during your exam.
Gives you the tips and tricks to break a leg.
Flexible schedule: Our classes are online as well as in person also, based upon requirements.
Professional and certified instructors: Our staff is certified by the most recognized international language professional associations.
Comfortable and disinfected classrooms: All our facilities and stationary are disinfected with Eco and skin-friendly germicide and Virucide cleansers. Our staff and students use moisturizing hand sanitizers in all our venues.
Several mock tests: Practice makes perfection. The more you do something the higher is the chance to get your goal.
Convenient locations across GTA: Both BITTS college locations that are in Brampton and Mississauga, are your the best choice when you think of preparing IELTS or CELPIP.
Don't procrastinate and enroll today to prepare today!