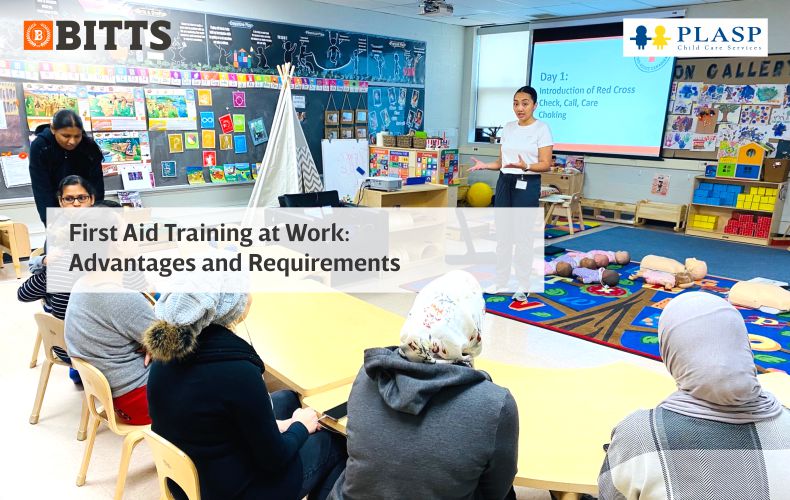 First Aid Training at Work: Advantages and Requirements
Question: how could First Aid and CPR instruction benefit your company or organization?
While it is true that First Aid and CPR training is necessary for clients and those in care or authority roles, such as teachers, school employees, and daycare providers, the advantages of this training go well beyond that.
In short, First Aid instruction is beneficial for almost anyone in any business. Nobody can predict when or where they would require the skills that could save others' lives.
First Aid Training is Law
First Aid and CPR/AED training are extremely valuable in any industry, whether it is a small or large, public, or private business, retail establishment, restaurant, or even an office. It is also required by Ontario's provincial law.
Depending on the overall number of employees at the business, a different number of personnel need to be educated in First Aid and how to operate different types of First Aid equipment/designated stations.
A key reason that First Aid instruction is required at every workplace in Ontario is that the typical employees work 40 hours each week. Hence, it's likely that an employee or client may get sick or hurt at some point, regardless of the type of employment, and there is a large potential for lifesaving skills.
The Need for First Aid Can Happen in Any Workplace
Some workplaces have more inherent dangers or the potential for injury than others. Construction sites and industrial facilities are fraught with danger. However, the risk of damage or disease is always present. That is why is an employer's responsibility to have staff present who are trained and current in First Aid and AED/CPR.
It is true that it might not appear unsafe to work in an office. Although a cubicle worker is unlikely to fall off a boom lift or be struck by flying debris on a daily basis, they can nonetheless encounter various injuries or diseases that need First Aid, such as workplace slips and falls, mental confusion—i.e., caused by anything from low blood sugar to a stroke to various medical events, and random medical matters such as seizures, bleeding, vomiting, coughing up blood, etc.
First Aid training can really be the difference between life and death to have an employee nearby who can respond quickly. BITTS can offer such vital education.
For more information, contact us at bitts.ca today to find out more and enroll your employees in our top form First Aid training sessions.