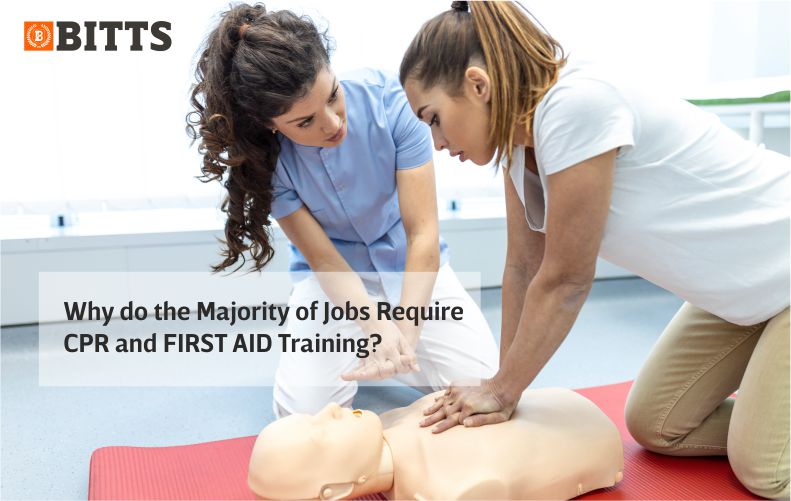 Why do the Majority of Jobs Require CPR and First Aid Training?
CPR and First Aid training courses are not just essential for nurses and personal support workers. Most industries want personnel and employees with First Aid certificates since knowing how to respond in an emergency situation is beneficial, no matter the job scenario. Furthermore, having a CPR certificate in your name will increase your appeal to employers across a wide range of industries and jobs. In fact, in many circumstances, this is a condition for work.
We cannot prevent accidents, illnesses, or injuries from occurring, whether we work in an office or on a physical, hands-on job in the trades. Nowadays, employers are concerned with creating a safe working environment, and therefore they frequently hire someone with CPR and First Aid certifications without giving it much attention.
What are the Occupations that Demand CPR and First Aid Training?
The following are some vocations and careers that require CPR and FIRST AID Certification:
Healthcare Professionals
The healthcare vocations that need CPR certification include:
Nurses (RN)
Licensed vocational nurses (LVN)
Medical assistants
Respiratory therapists
Hospital technicians
Dentists
Dental assistants
Paramedics
EMTs
Pharmacist and pharmacy technicians
Physical therapists
Occupational therapists.
Outside Healthcare
The jobs outside of healthcare that still require certified CPR and First Aid training are numerous including:
Child Care Providers
Volunteers
Construction workers
Lifeguards
Firefighters
Coaches and personal trainers
Electricians
Flight attendants
Jail and prison personnel
Nanny and Babysitters
Teachers and other school staff
Security guards
Parents
Law enforcement
Yoga teachers
First Aid representatives
Emergency responders
Social workers
Students
Conclusion
Getting a CPR certification has several advantages. Since it can keep you safe in the event that you need to give CPR or Emergency First Aid to someone else while simultaneously without negatively affecting yourself in the process, it is helpful for almost any job. Thanks to blended certification courses, obtaining your CPR certification is now more easier than ever for everyone who needs it.
BITTS certification also provides blended CPR/AED, First Aid, and Basic Life Support courses if you want to finish your CPR training as a requirement for your employment or just for your own peace of mind.