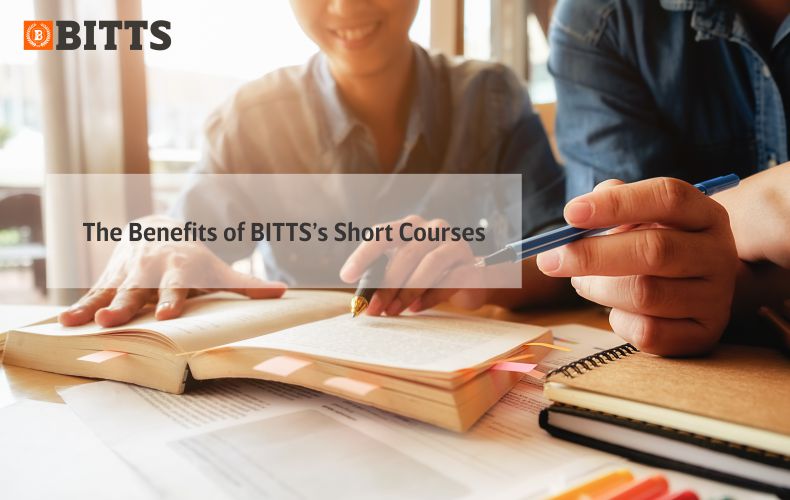 The Benefits of BITTS's Short Courses
There are benefits of studying for long-term periods. Becoming a doctor or lawyer requires acquiring as much knowledge as one can hold, and hence takes a long time to study for.
But let's be serious: many of us can't or aren't able to acquire those high-level occupations. We have bills to pay and want to work at something more feasible to one's abilities. So many institutions try to accommodate this with shorter length courses for people to be job ready. Yet even then these courses can take over a year to complete and require much investment.
The Short Course Alternative:
Now, short courses are emerging as another study possibility for today's students. These courses can be completed over as little time as a twenty-four-hour period. Moreover, they come with valid accreditations and/or certifications, and are done in interactive settings, thereby giving students a chance to get hands-on learning from experienced industry professionals.
We live in a fast-paced world, so studying quickly to get out to work has never been more needed. On that…
Insider Tips:
What is perhaps never mentioned in either many professional or educational settings is that employers need workers that have the right credentials. If they don't have them, they want them to get those certificates and awards fast, then hustle back to work to take on more challenging tasks. Short courses fill that void. It benefits the company and the employee equally by giving them what they need to function better at their job while continuing to deliver professionally.
BITTS International Career College is also here to fill a void. Our roster of short courses—First Aid, Office Administration, Customer Service, Accounting, Income tax administration, Client Services, and many more—is extensive and available for those that need some help to get their career going fast or revitalize their existing skills.
At BITTS, our list of Short Courses are here for you to get working fast.