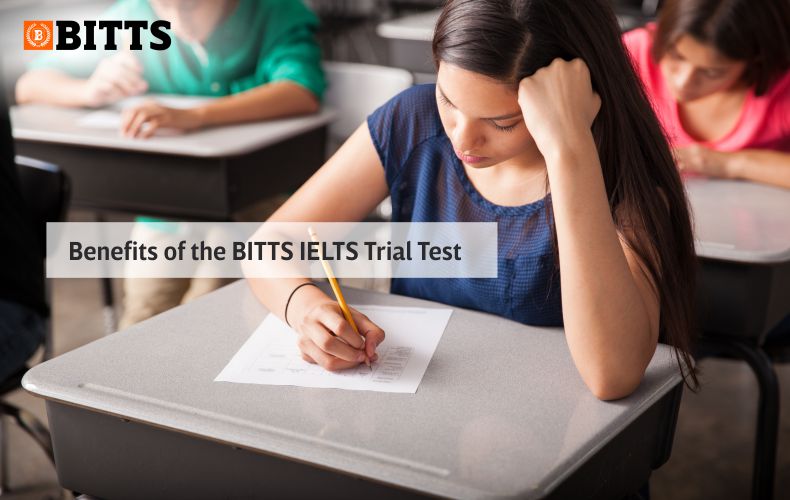 Benefits of the BITTS IELTS Trial Test
Anticipation and Preparation:

The Best for New Year's
Great news comes in all forms. Just as 2023 beckoned, BITTS International got word that the British Council, the International English Language Testing System's [IELTS] governing body, was offering its test centres the chance to offer trial IELTS tests.
This wasn't good news. It was great news. Not only can BITTS offer something new, it was something universally helpful to IELTS candidates.
IELTS exams are so arduous. They take over three hours to complete and the test itself pushes candidates' language skills to the maximum. It's maddening to so many that take it, and even anger-inducing to those that don't get the results they want.
Many candidates know that it's often necessary to take an IELTS preparatory class at a reputable college. These can be good but often, depending on the instructor and the course contents, outcomes can vary. The new British Council's IELTS Trial Test is a step above this type of college course: candidates get a comprehensive IELTS scenario, putting them at the test-taker desk and going through each reading, listening, and writing module as a full mock exam.

Grand Takeaway
There's the adage that training is useful but it's no substitute for experience. That is very much the foundation that the British Council's IETS Trial Test follows. It's not just preparation—it's the real test with real experience that any candidate would desire before the big IELTS test day. BITTS understands this and wants to give a rare opportunity to those that want to see IELTS glory in 2023.
If this sounds like something you'd like to take advantage of, contact us at bitts.ca to see how you can come aboard.