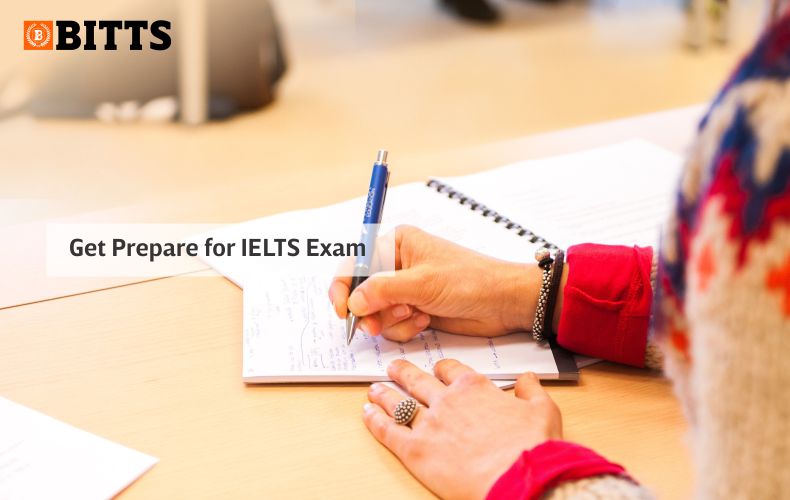 The BITTS IELTS Preparatory Courses for 2023
New Time for Success
Now that 2023 is in full swing, you might have that list of items you want to achieve in 2023. One of those could be the IELTS exam…that gruelingly tough, comprehensive English skills test. Is it hard? You bet. Alas, it is not any easier in the New Year.
But it's not impossible. In 2023, you can begin to make headway to achieve the result you've always wanted on the IELTS exam. BITTS can help.
Only a Few Modules
If you have any experience with IELTS, you know it's about modules: one listening, then one reading, another in writing, and finally the speaking one. With such a sectional layout, it only makes sense that a preparatory course for IELTS is modular as well.
BITTS's IELTS preparatory modules are broken down into:
1. IELTS Preparatory Classes—All modules. A twenty-five-hour course that covers all four modules. Our classes are three-to-four hours long, held either weekdays or weekends, with online or in-person classroom options.
2. IELTS Preparatory Classes—Any two modules. Sixteen hours total. Classes are three-to-four hours long as well, with weekday or weekend classes plus online/in-person learning options.
3. IELTS Preparatory Classes—Module specific. Eight hours total with a choice of one module— one of listening, reading, writing, or speaking. Classes are four hours long for two consecutive days, with weekday or weekend classes, and online or in-person learning options.
4. IELTS Tips Module—A two-hour "tips and tricks" class for the IELTS. Students can choose between weekday or weekend classes, with online/in-person lessons. Students cover tips and tricks to approach your exam, including vocabulary, homographs, homophones, synonyms, and idiom analysis to improve your lexical skills.
5. IELTS Speaking Module Training—A two-hour class held with an IELTS examiner. Again, you can choose between weekday or weekend classes, online or in-person classes. The module covers fifteen-minute individual sessions with the examiner, providing tips and tricks to approach your speaking exam, and examination of IELTS grade vocabulary, answer construction, use of idioms, etc.
Speaking Sessions: Duration: 30 Minutes
BITTS's thirty-minute speaking test lesson is divided into two parts:
A fifteen-minute speaking question analysis and practice period.
A follow-up fifteen-minute review and feedback seminar.
IELTS Boot Camp
But there's more. For the more intense or time-constrained student, BITTS also offers IELTS Boot Camp modules that cover the IELTS review in an intensive learning session. All IELTS facets are covered almost to the timing of an actual test. If hardcore learning is your type of challenge, this Boot camp is for you.
Ready to actualize your IELTS goals in 2023? Come and visit us at bitts.ca for more information. Let us help you achieve in the New Year.