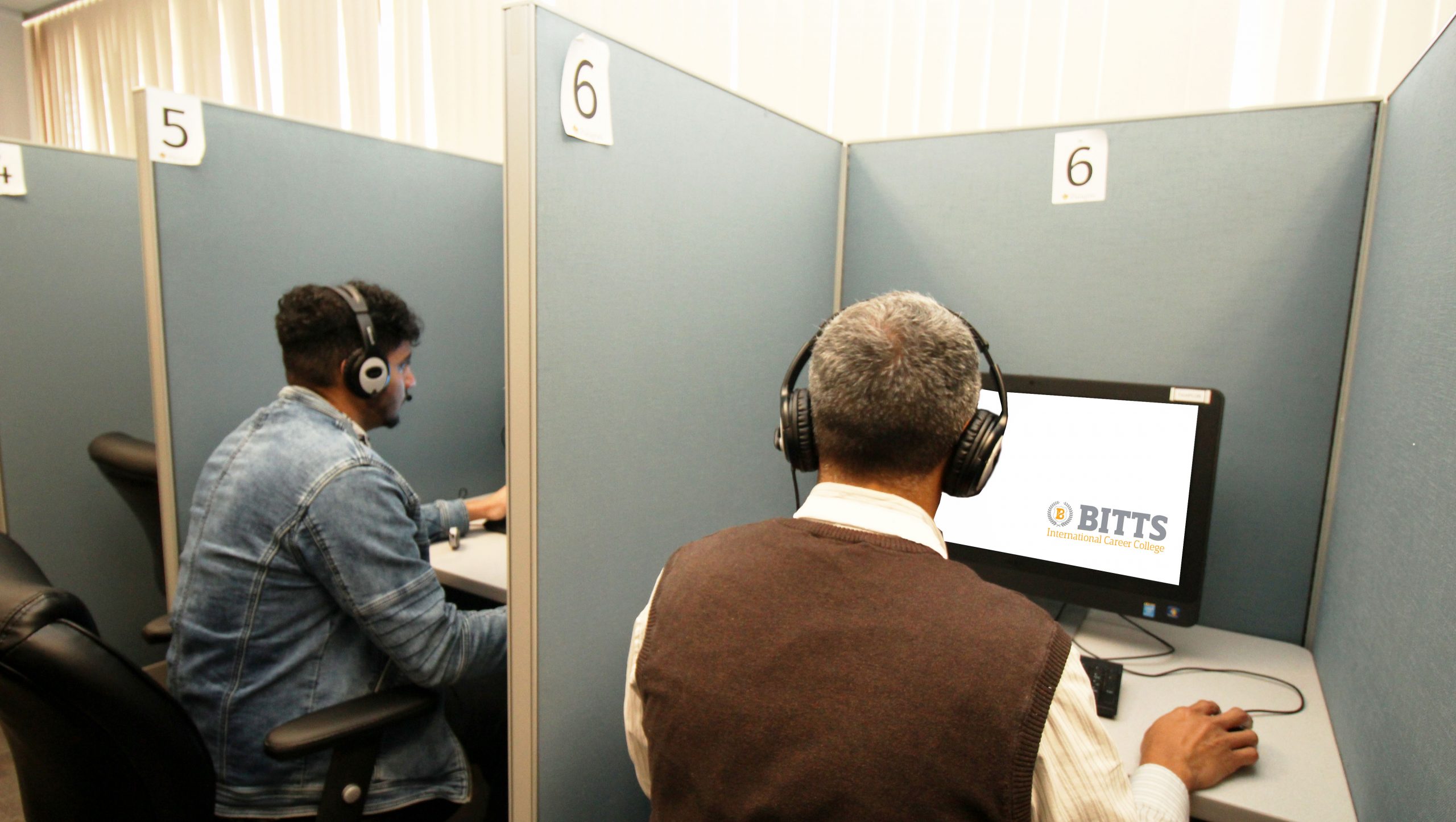 IELTS Individual Training and Classes
IELTS preparation tips are shared for all four sections. The IELTS test result is given to all the applicants with a score from band 1 to band 9. Each band possesses the level from beginner to proficient.
THERE ARE TWO PARTS TO THE IELTS:
Academic and General Training (choose depending upon your requirement)
Whether you choose Academic or General, you need to give it in four sections: Listening, Reading, Writing and Speaking.
Listening: 30 minutes + 10 minutes to transfer the answer in the answer sheet (paper-based IELTS exam), however, the computer-based exam is of 30 minutes
Reading: 60 minutes
Writing: 60 minutes
Speaking: 11-15 minutes
The listening and speaking module is the same for both academic and general while the reading and writing modules are different for both academic and general.
IELTS MODULES:
IELTS Listening module consists of four sections, with ten questions in each section. Before the recording begins, you will have some time to read the questions. Each section is heard only once.
IELTS Reading module consists of three sections which have various types of questions, such as multiple-choice, short-answer, labelling diagrams, identifying information, and matching information/headings.
IELTS Writing modules are different for Academic and General tests. Task 1 for the Academic test requires to describe a table, chart, graph, or diagram in 150 words in 20 minutes, while Task 1 for the General test requires to write a letter for a given situation in 150 words. Task 2 is the same for both versions which require you to write at least 250 words in around 40 minutes.
IELTS Speaking module consists of three sections that include an introduction and interview, a long talk and discussions face to face with the examiner.
BE A MULTITASKER
Being a multitasker means you must be able to read the questions, listen to the audio and at the same time write down the answer.
BE CAREFUL
You need to be careful about the instructions. For example, "No more than two words" or "Just a number", so you need to be specific about the answer.
KEEP FOCUSED
Sometimes recording might be tricky and you will hear extra information, specifically in MCQs. So you only need to focus on the answer.
CONCENTRATE
Sometimes, If you miss the answer, jump on to the next question. So try to concentrate because 30 minutes is really difficult to actively listen to the answers.
DO CHECK SPELLING AND GRAMMAR
If your spelling is incorrect, you can lose the marks. So focus on the Spelling and Grammar for the last 10 minutes, while transferring the answers to the answer sheet.
SKIMMING AND SCANNING
For achieving a dream band score, knowing the skimming and scanning techniques can help a lot. It will help test takers to manage their time efficiently.
LOOK FOR KEYWORDS
Majorly, the questions include synonyms or lexical words from the paragraph therefore try to highlight the keywords.
KEEP FOCUSED
Sometimes distractions might occur or you are not paying enough attention, which can lose you time. Therefore, concentration is a must.
MOVE TO THE NEXT ONE!
If you are not able to figure out the right answer and you got stuck on that particular question then move to the next part because putting too much effort into just one question can lose marks.
DO CHECK SPELLING
If your spelling is incorrect, you can lose the marks. So focus on the Spelling because no extra time is given to transfer the answers.
Tips for IELTS Writing section
KNOW ABOUT THE STRUCTURE
You need to know the structure of the essay. You need to divide the paragraph properly according to the basic structure.
WRITE CLEARLY
You need to write according to the topic being given. Do not try to copy the topic or question. Do not repeat the sentence.
BE CAREFUL ABOUT THE QUESTION
The most common mistake people usually do is misunderstanding the question. So study the question carefully and plan to write about the keywords related to the topic/question.
DO PRACTICE
In writing, this tip is essential. Try to write properly, organized and on time before the exam. Check your writing from someone and learn from the mistake.
DO CHECK SPELLING AND GRAMMAR
You can lose points if your spelling is incorrect. Practice spelling and grammar.
IELTS Preparation Tips for Speaking Module
BE CONFIDENT
You need to be confident to answer fluently. It is conversation type talk so do not be nervous. You need to be open and friendly.
BE DIRECT
Do not take too much time to think about answers. Carefully listen to the questions and answer them directly.
DO NOT PANIC
Do not panic or get nervous while talking. Confidence is the key to scoring in speaking.
KEEP TALKING
Do not stop speaking until the examiner stops you. Add more relevant information on the answers/topics.
GRAMMAR & PRONUNCIATION
Focus on grammar and pronunciation of words. Your delivery of speech should be clear and speak without taking breaks.