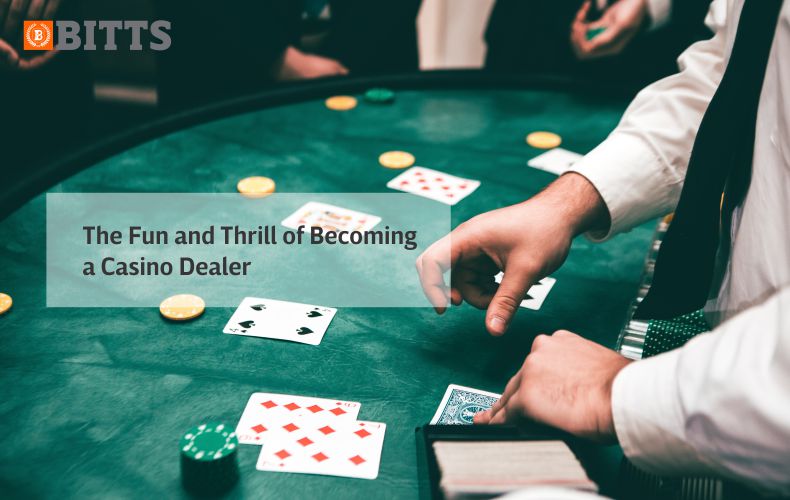 The Fun and Thrill of Becoming a Casino Dealer 
"Hit me!", "Split on the tens", "All in…". We all know these terms from films and television. Whether it's James Bond standing off against a villain over Texas Hold'em games, some grifter trying to beat the dealer, or the lucky stranger that gains enough to pay off a debt, the scenes of casino gaming have long been etched into our minds.
Seeing all of these scenarios, we also see how much the dealers make in tips and controlling the game action over the felt. One might think that the job looks exciting and precise, but there's no way to get into casino dealing. But there really are opportunities for just about anyone.
Knowledge and Tension
In the waning days of the global COVID-19 pandemic, casinos have not only seen a mass of re-opening but an even greater demand for staff. Make no mistake: casino dealing is a fast-paced job with good pay and gratuity opportunities. However, it's not easy. Dealers need to be licensed, trained in all games blackjack, roulette, all forms of poker, et al.—be ready for criticism, and a willingness to be monitored all the time.
Don't let this information scare you. It's just worth knowing before one decides to work in such an environment.
Get Trained
It's only been in the last few decades that casino games dealing courses have become available. In the past, casinos did training onsite. However, they need staff that can come onto the floor ready to go, deal, and answer to pit bosses, customers, and security staff.
A comprehensive casino training program dives students a chance to learn gaming rules and be instructed by the real professionals in the business. While a course like this can take time to complete, it gets an aspiring dealer table tested, licensed, and ready to go fast.
Interested in getting in on the casino gaming action? Visit us at bitts.ca for more information to become a fully trained casino gaming professional.