BITTS Certifications-Levels of CPR
CPR is classified into three levels: A, C, and BLS. Because the public does not receive the same training as those in the medical field, these levels are tailored to a specific audience.
A person could learn how to conduct CPR properly and learn the most crucial details through CPR training. In the workplace or in school, CPR instruction may be mandated. At BITTS Certifications, we work hard to give our students the knowledge they require to meet their needs.
Before registering, students should understand the different levels of CPR. Please review the details below regarding CPR levels A, C, and BLS.
CPR Level A
Lay rescuers who are interested in learning about the fundamentals of CPR instruction are frequently advised to take CPR Level A. Adult CPR and choking protocols are included in this CPR level, along with the significance of prompt defibrillation. The CPR level A course will only take 4 hours of your time, but it covers incredibly important and vital information regarding handling emergencies. The CPR Level A is provided through Canadian Red Cross courses at BITTS Certifications.
See the CPR/AED course for further details on the CPR Level A criteria.
Instructions for using an automated defibrillator on children are included in CPR Level B. It does not cover adult treatment techniques, making it an addition to rather than a replacement for the CPR Level A course. This course was available through Red Cross as a separate course but is now part of Level C.
CPR Level C
CPR Level C includes instruction in two-rescuer CPR as well as all other facets of CPR theory and practice for adults, kids, and newborns. It is seen as an inclusive strategy. Police, firefighters, and lifeguards who might need extensive training for their job requirements are frequently advised to complete CPR Level C.
CPR Level C includes the following courses:
CPR Level BLS
If you want to book an appointment for any of the above-mentioned courses, Please register here https://bitts.ca/red-cross-certification-registration/.
BLS Level training is intended for first responders and healthcare professionals who need more advanced life support skills. The course trains Health Care Providers to respond to medical emergencies (e.g., doctors, nurses, paramedics, and allied healthcare professionals).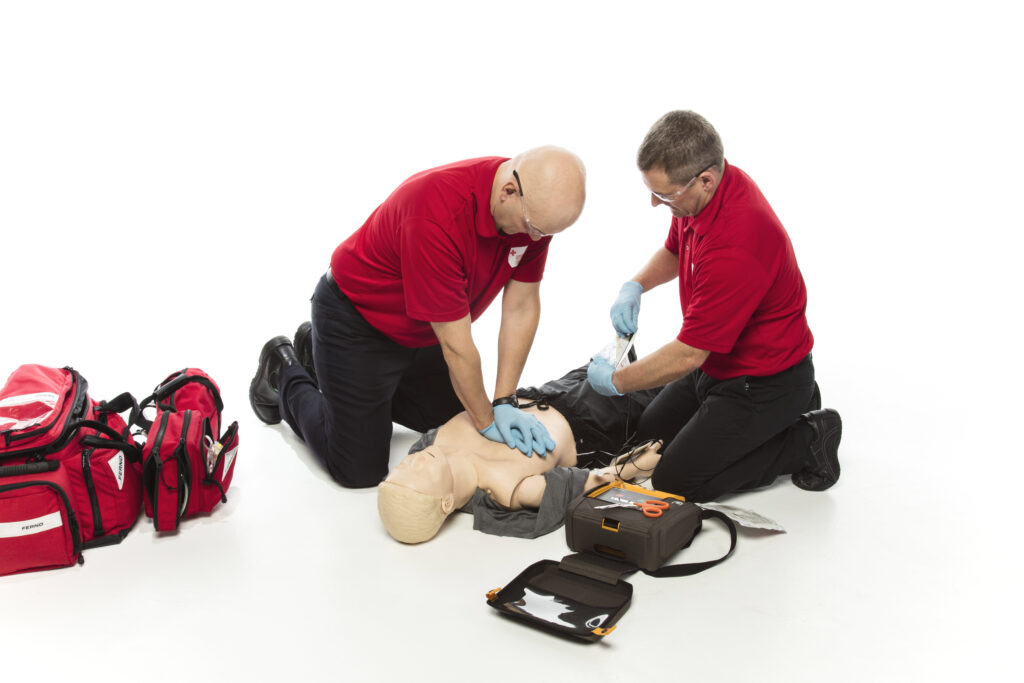 CPR BLS includes the following courses:
BLS Standard First Aid and CPR – Valid for 3 years
Basic Life Support (BLS) Course – 1-year validity
When looking for a CPR, BLS, or First Aid class, a person should look for a reputable provider. BITTS Certifications is an authorized Red Cross Partner and has been offering CPR classes in a variety of locations throughout Ontario. Please contact us for more information.