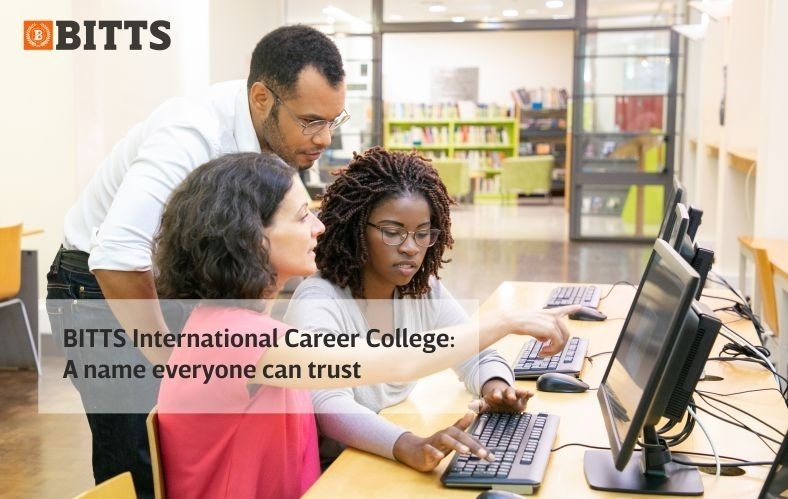 BITTS International Career College: A name everyone can trust
BITTS International Career is well acclaimed for practicing and providing Career options and enhancements to international students across the world who choose Canada as their new home and who emerge as prodigies after they join BITTS International Career College as their first choice to further their education.
International students are the young minds who are baffled and unsure about their rights when they land. We at BITTS, make sure to help you understand how big the horizon of education and upgradation and how to find pathways that will take you towards achieving your goals and finding your dream jobs. Our Career Counselors are a team of experts who are well experienced in helping you out, finding your potential, and assisting you in looking for career options that will match your previous education and job roles.
Are you aware of some of the important things you must know as an international student?
Our Specialist Counselors can help you understand fee-refund policy, complaint procedure, student's rights, exploitation, harassment, and much more. Our Counselors are very passionate about helping students out and are always equipped with the right answers and advice regarding what is lurking in your mind.
Are you new to Canada and are not sure where to start?
BITTS offers various courses ranging from 4 months to diploma courses which can be chosen according to the individual needs and preferences. Regardless of the student's status in Canada, BITTS's Career Counselors help the students to enroll in their desired domain considering their eligibility criteria.
Are you stuck with someone else by mistake and unsure how to get over it?
BITTS is still accepting transfers for September intake; please feel free to reach out to our office and find out more about it. We are still accepting student enrollments for the November intake; please hurry up and begin the new journey of your educational life only with BITTS.